Utility Data for Solar Sales
Accelerate solar sales with on-demand access to residential and commercial electricity usage, cost, and location data
Urjanet provides automated, on-demand access to utility bill data from thousands of electric utilities worldwide. Generate trusted solar proposals and accurate ROI projections with user-permissioned data from Urjanet.
Next-level solar proposals
Drive higher customer confidence and accelerated sales cycles with precise assessments based on actuals, not estimates.
Grow your business
Access up-to-date utility data on demand to prioritize your sales team's time and quickly identify your most qualified leads. Save on-site visits for the prospects most likely to close.
Streamline your customer experience
Reduce friction in the sales cycle -- no more scanning and sending paper bills or calling the utilities to access data. Your customers can simply link their utility accounts in a secure web experience.
Create trusted proposals
Base your proposals on real data, not estimates. With monthly usage and cost directly from utilities, you can deliver accurate system size requirements, quotes, and ROI calculations.
Solar customers want security
The data speaks for itself.
In a recent survey conducted by Urjanet, an overwhelming 86% of respondents said they would strongly prefer to share their utility account username and password in a secure, automated online system, as opposed to sharing credentials over the phone, email or fax.
Driving solar market growth and innovation
Urjanet simplifies utility data to make solar an easier sell.
"By enabling faster and more accurate ROI forecasts, utility data could play a valuable role in empowering more widespread solar adoption and accelerating healthy industry growth."
John Gingrich, Senior VP of Strategic Partnerships EnergySage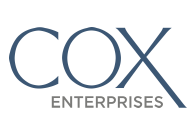 Cox accelerates toward carbon neutral with Urjanet utility data.
"Renewable energy projects like solar are a key component of the Cox Conserves program, helping us offset more than 102,360 tons of carbon since 2007. Urjanet Utility Data has been a critical tool to pinpoint the highest priority sites for installation and to see the impact of our investments year over year."
Keith Mask, VP of Environmental Sustainability Cox Enterprises
VIEW MORE CUSTOMERS
Powering industry-leading solar solutions and services
FAQs
Automated delivery of electrical utility data can help operationalize the data gathering process in your sales cycle. With access to your prospects' electricity history, you can create a seamless customer experience, generate an accurate quote, and spend your time focusing on closing the deal.
Once Urjanet customers provide their prospect's utility username and password, our technology is able to programmatically access and deliver data and bill images.
The end-user experience is highly customizable and can be catered to your specific requirements. Here is a common use case: Your prospect receives a marketing email from you promoting a free and easy quote. The prospect then clicks on a link in the email where they are driven to a landing page with an integrated form that requests their Utility, Username, and Password in addition to the common questions you ask when building a quote. Once their information is entered, Urjanet is able to retrieve their historical electric consumption data and deliver it directly to you. Click here to talk to a product expert about your options for integrating Urjanet into your user experience.
Urjanet provides coverage for approximately 900  utilities in 26 countries. While the majority of those utilities are located in North America, we do provide some international coverage in Europe, Australia, and South America. Click here to view our utility coverage.
Urjanet returns data from all of the historical bills from the utility's website, providing you with actionable insights on a solar prospect's name, address, usage, cost, demand and tariff.
Urjanet offers several options for receiving your data, including through the Urjanet API or by download from the Urjanet Console.
Data is returned within minutes of submitting a prospect's username and password, creating a frictionless user experience in the proposal process.
Access to the Urjanet Utility Data Platform is secured by a combination of network security and authentication requirements, ensuring that only authorized personnel have access. Sensitive data is stored encrypted at rest using AES-256 encryption. Data is transferred both inside and outside our platform using SSL/TLS, SSH, and SFTP.
Have more questions about utility data for solar proposals?